19 July 2005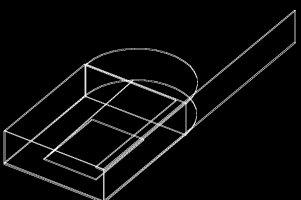 BLUEVEND is a new purpose-built vending machine with touch screen and Bluetooth technology designed for the wireless distribution of creative mobile phone content.
BLUEVEND will present Pocket Shorts at its EIFF debut in August 05.
Pocket Shorts gives new filmmakers the opportunity to experiment with new platforms. Look out for news of the second commissioning round in the Autumn 05.

Pocket Shorts Scotland will also be commissioning this year.
All Pocket Shorts films are either 60 seconds or 4x15 seconds in length and will be freely available to everyone with a Bluetooth enabled videophone. So if you are in Edinburgh between 17th and 28th August come and try it out - we will be in the EIFF Delegates Centre at The Point Hotel on Lothian Road.


We will also be sharing our practical research into making original content for mobile phones at a presentation at The Filmhouse, Lothian Road, Edinburgh on Tuesday 23rd August at 5.30pm. Book your tickets now
www.edfilmfest.org.uk.


Pocket Shorts is a NESTA funded initiative devised and managed by Blink.
www.pocketshorts.co.uk

Bluevend will be touring the UK throughout 2005/6. If you would like to be a host venue or festival and need more information please contact Lisa Roberts lisa@blinkmedia.org